You don't have to be great to start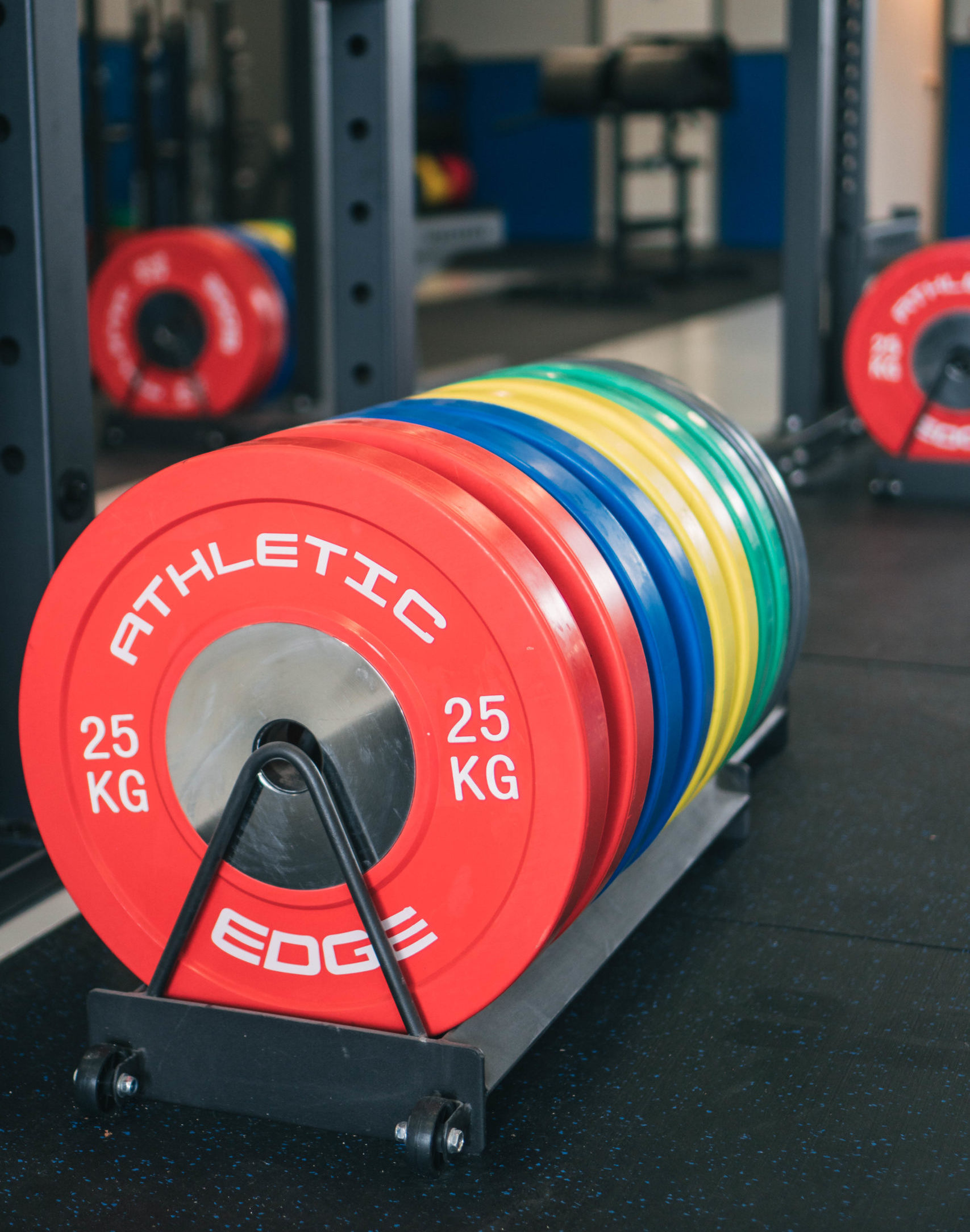 Athletic Edge is Aberdeen's newest gym in the West End of the city and is fully equipped with everything you need to take your fitness to the next level.
We have a large selection of free weights, cardio machines, squat racks and an AstroTurf track. All this equipment combined with luxury changing and showering facilities will ensure you enjoy your training.
The atmosphere at Athletic Edge is extraordinary, with everyone here to work hard and have fun doing it. Our experienced coaches are always on hand to answer any questions you might have and can help you reach your goals.
We believe that we offer more to our customers than you will find in most other gyms. For us, it's not about cramming as many people into the gym as possible. It's about providing a great place for our customers to exercise, where they have access to the best equipment and top-quality coaching.
We're confident you will love the gym as much as we do, so sign up for your free day pass and come give it a try.
"There are not enough words to describe how much fun this gym is to train in, I have been a member for over a year and in that time I have lost weight and also gained confidence and strength ���� I have tried many gyms but none I felt comfortable going into but I enjoy every time I step through the door. Scott who owns the gym is very approachable and loves a bit of banter making him fun to be around"
"Great gym, excellent facilities and very helpful staff. When you're in ask about the challenges... Good luck"
"Athletic Edge is a fantastic establishment in a great location of Aberdeen. You are made to feel welcome by the staff whether you are a beginner in the gym or an experienced athlete. Can't recommend enough!"
"Best strength and conditioning gym in Aberdeen and very reasonable rates. All the equipment is brand new and of the highest quality"
"Really good gym plenty of equipment. for beginners to experienced gym goers"
"Had my first session at AE last night and was amazed at all the top quality equipment. Really nice facility with great changing rooms too!!"
"Thank you for letting us train in your awesome gym, we have never been in a gym that's so clean and organised before and your kit was epic, we had a great time."
"Excellent equipment, very clean and the staff are friendly"
"Well equipped gym, friendly staff, modern and clean"
"A fantastic gym and training atmosphere"